We have worked in all types of schools all over the country- inner city, out in the country, infants, juniors, comprehensive, special needs schools, visual impairment and blind schools, PRUs, INSET Days, grammar, boarding, summer & international schools.
Nursery // Infants // Junior // Senior
We have specially tailored activities to suit the age group and many activities are adaptable to make them more accessible to younger learners or learners with special needs.
We always use the tutor best suited to age and ability and many of our tutors have lots of experience with children with learning difficulties, visual impairment.
Shaun, our coordinator is PGCE qualified and trains all the tutors in techniques and activities which are suitable for the groups with whom we work.
Our experience also allows us to adapt our own activities and methods to the individual needs of the learners and the group.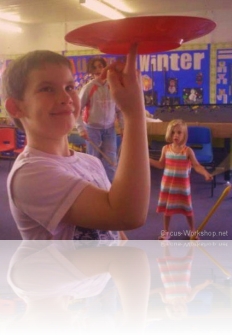 We bring in a wide range of exciting activities for learners to try and enjoy.
The circus workshop can be from short tasters to half days or a full circus skills day and is perfect for reward days, activities week or arts week.
We have adapted many activities so as to be achievable and enjoyable for all age groups.
15 years of experience mean that we are experts at picking the right activities to suit the age of the group and the length of the workshop.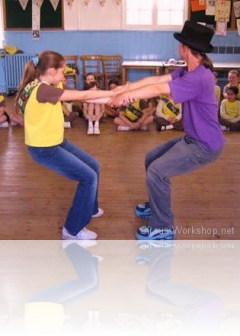 Please click on these links to see typical activities offered.